About Us
---
---
Founder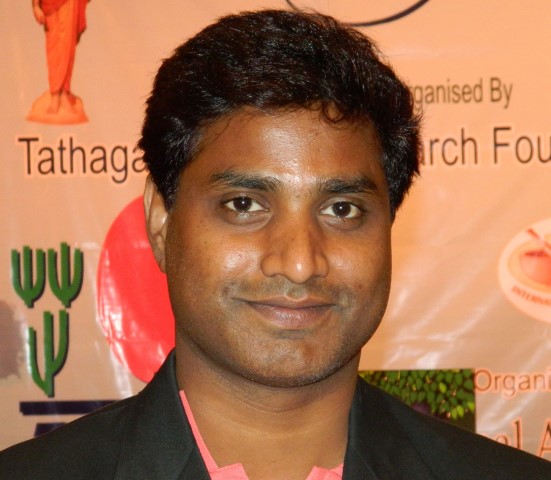 DR K.B.SRINIVAS RAO
B.A.M.S-(AYU), K.R.T.C-(MUMBAI) I.C.D.S(HONG KONG), B.P.K.S(DUBAI), B.P.K.S(MALAYSIA) INTER'L – AYURVED CONSULTANT USA- AMERICA
Know more about Dr. K.B Srinivas Rao, Owner of Raj-Rajeswari Ayurvedic & Panchakarma therapy center. Dr. K.B. Srinivas Rao - is a well know Ayurvedic doctor in Raipur city and Chhattisgarh state, for treating all types of chronic diseases by Ayurvedic therapy, and also treating Ano-rectal diseases like Piles, Fissures, Fistula by Ayurvedic KsharSutra therapy. A Bachelor of Ayurvedic Medicine & Surgery, Dr.K.B. Srinivas Rao also known as international Ayurved consultant, he has patients in abroad, and doing consultation through online. He also visited so many countries to give lecture, training and give Ayurvedic treatment to pts. He founded Raj-Rajeswari Ayurvedic Panchakarma & Ksharsutra therapy Centre. The therapy center also serves as private training center for doctors to learn more about Ayurvedic Panchakarma, and Ksharsutra therapy and yoga.
Profile of Dr. K.B.Srinivas Rao
Honored as B.A.M.S. (Bachelor of Ayurvedic Medicine & Surgery) in 1999 from Sambalpur University.
Took the certificate training course of 6 months in year 2000, for Ayurvedic Panchakarma for all diseases At Sane Ghuruji Ayurvedic hospital Malegaon camp, Nasik- Maharastra.
Took the Diploma training course of 1 year in 2001-2002, especially for Ayurvedic ksharsutra therapy for Anorectal diseases like piles, fissure, fistula at Khotia Hospital Mumbai.
Practicing as Consulting Ayurvedic specialist, and also piles and fistula Specialist since 2003.
1st Presented Paper at ALL INDIA AYURVEDA Conference at AHEMADABAD in year 2006.
Invited as a guest speaker at GOVT AYURVEDIC COLLEGE RAIPUR ON 19TH MARCH 2009.
Awarded and Honored by Chhattisgarh state ministers and Reputed local city doctors , for doing good work in Ayurveda field, and also as an young and dynamic Ayurveda physician in Raipur Chhattisgarh state on 1st July DOCTORS Day in year 2010.
Invited as a guest speaker at DUBAI AYURVED INTERNATIONAL CONFERENCE in year 2011.
Invited as a guest speaker at MALASYIAN AYURVED INTERNATIONAL CONFERENCE in year 2012.
Selected paper, and selected as anonly guest speaker whole India country, at ICDS (International Colorectal Disease Symposium) HONGKONG in year 2013.
Invited as a guest speaker, and honored as an young dynamic speaker, Ayurved international conference organized by AAPNA (North American Ayurved Association) at Hyderabad INDIA, in year 2013.
Also doing online consultation to give Ayurveda treatment to patients of America country peoples and also other country peoples, Also being connected online to Jean Elizabeth institute of Ayurved and Ayurveda holistic wellness center.